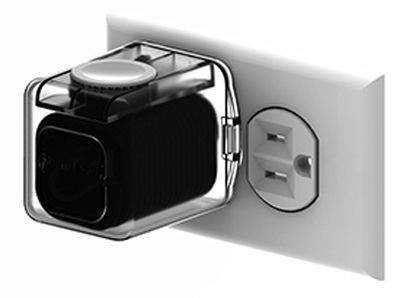 While I have long used the Twelve South Forté on my bedside table to dock my Apple Watch each night, I lacked a convenient alternative for on the go until last week. Enter the Standzout Helix Dock, a compact and convenient charging solution for the Apple Watch.
Helix is an Apple Watch dock made from injection molded polycarbonate plastic. It stores between a 0.3-meter and two-meter Apple Watch charging cable and Apple's official USB wall charger in a compact and convenient housing, available in clear, black, white, and a phosphorescent glow-in-the-dark color options.
I was sent all four colors for the purposes of this review, and the white one was my personal favorite; however, the glow-in-the-dark version is a unique concept for night use. If you purchase the glow-in-the-dark version, remember that phosphorescent materials require some exposure to bright light before they can glow.